Dynasty League Power Rankings
KTC's power rankings use crowdsourced values for players/picks from 11221298 data points (and counting) from users like you.
Enter a public league ID to see KTC's realtime player market values + your own dynasty league
---
Your Dynasty Team, Ranked!
Put KeepTradeCut's real-time market values to work for you in your own league. See every player and draft pick on every roster, and scope out which managers have assembled the most valuable squad according to consensus.

---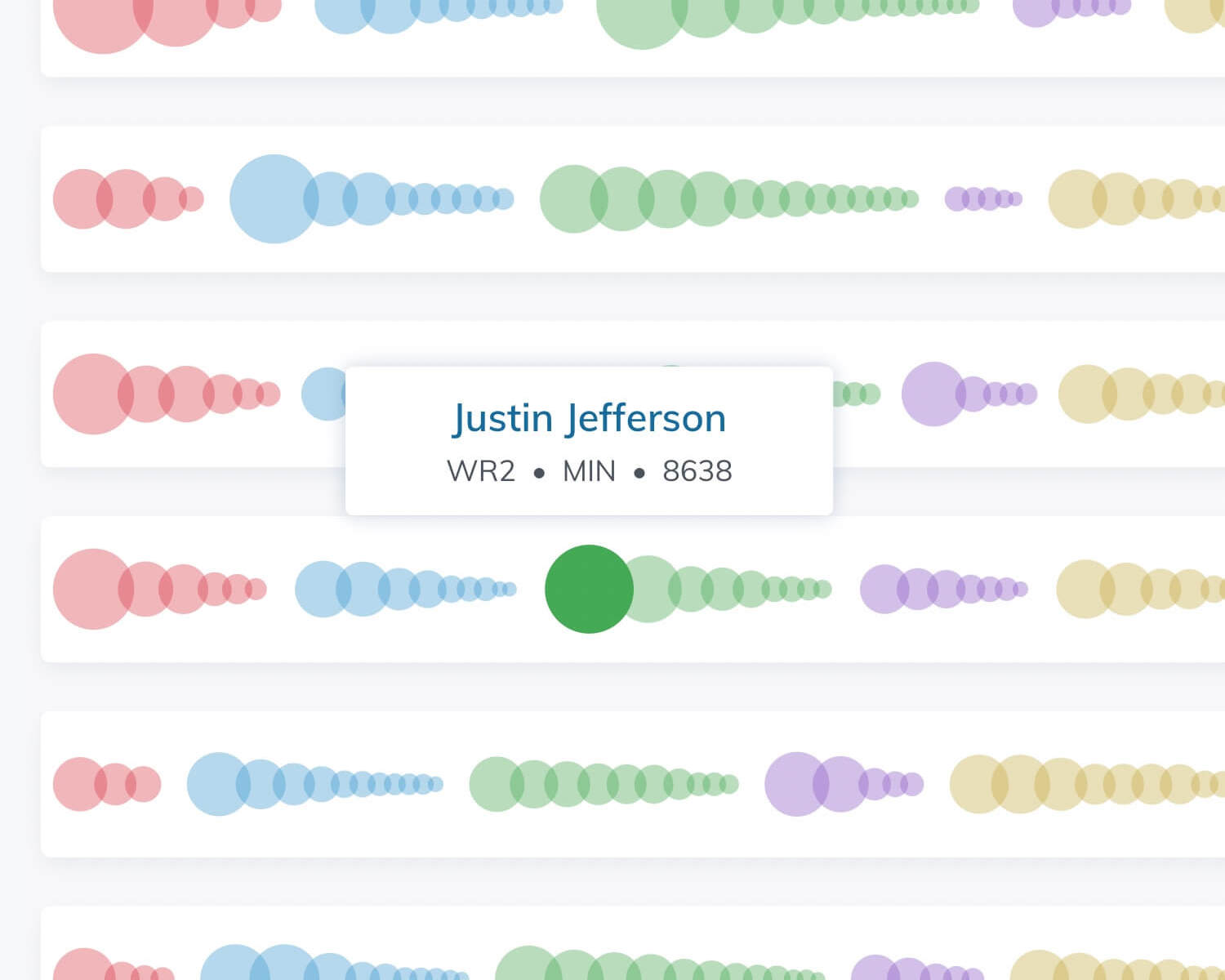 The League Landscape
Easily see the stacked teams, whose first rounders to target, and find trade partners who are weak at a position where your squad has depth — all with up-to-date league data and the real-time player values KTC is known for.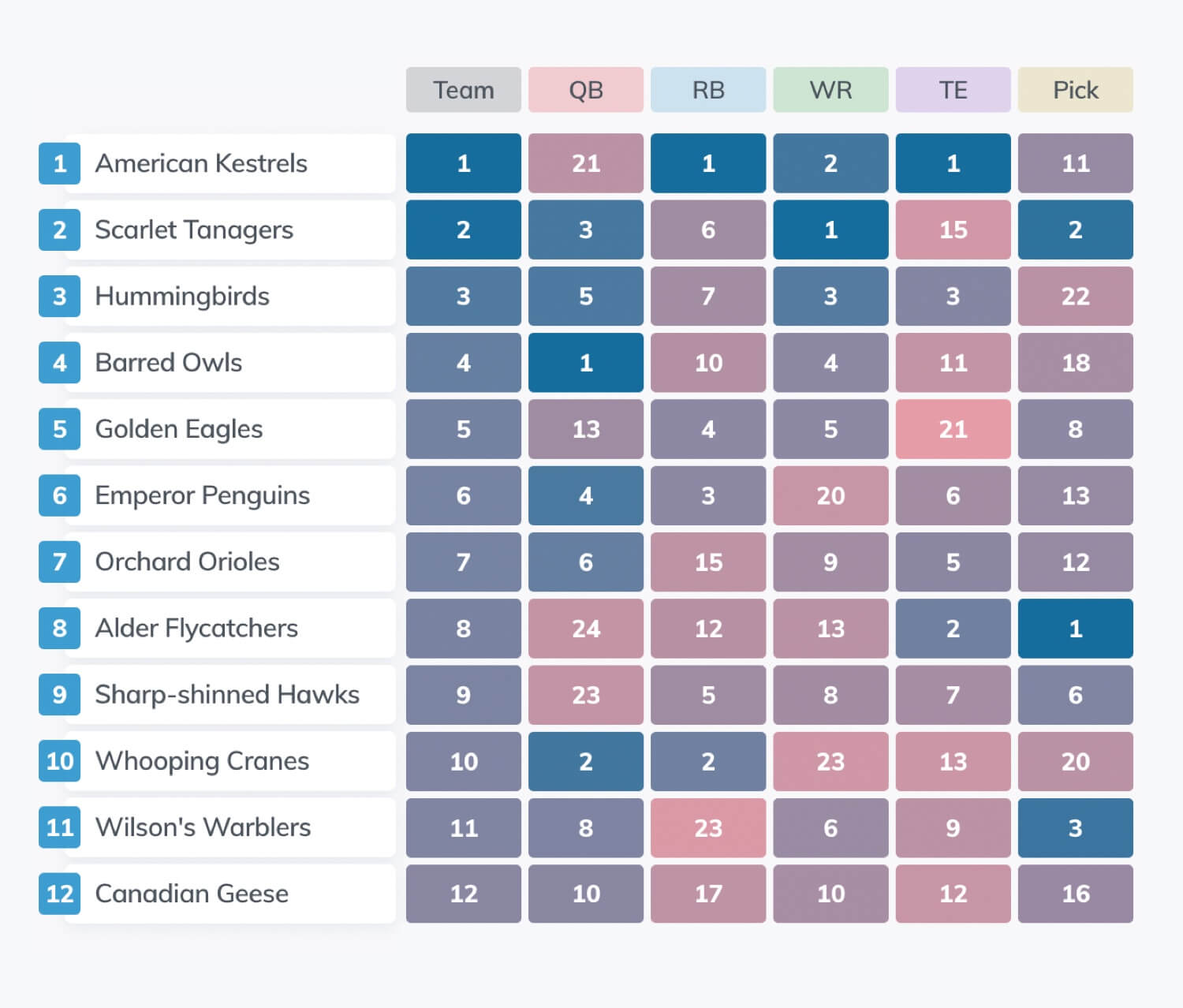 Insights at a Glance
Use the League Overview tool to quickly see which teams are overweight at one position, needy at another, or hoarding picks and looking towards the future. Find compatible trade ideas that work for both teams, and make informed decisions on which first rounders might be early or late next year.
Or just screenshot your team at the #1 and send it to your whole league – that's highly encouraged.
Back Up Your Smack Talk
Reinforce your squad's superiority with some data by comparing two teams head to head - seeing roster construction and positional strength, comparing depth, and having all current and future draft picks in one easy location.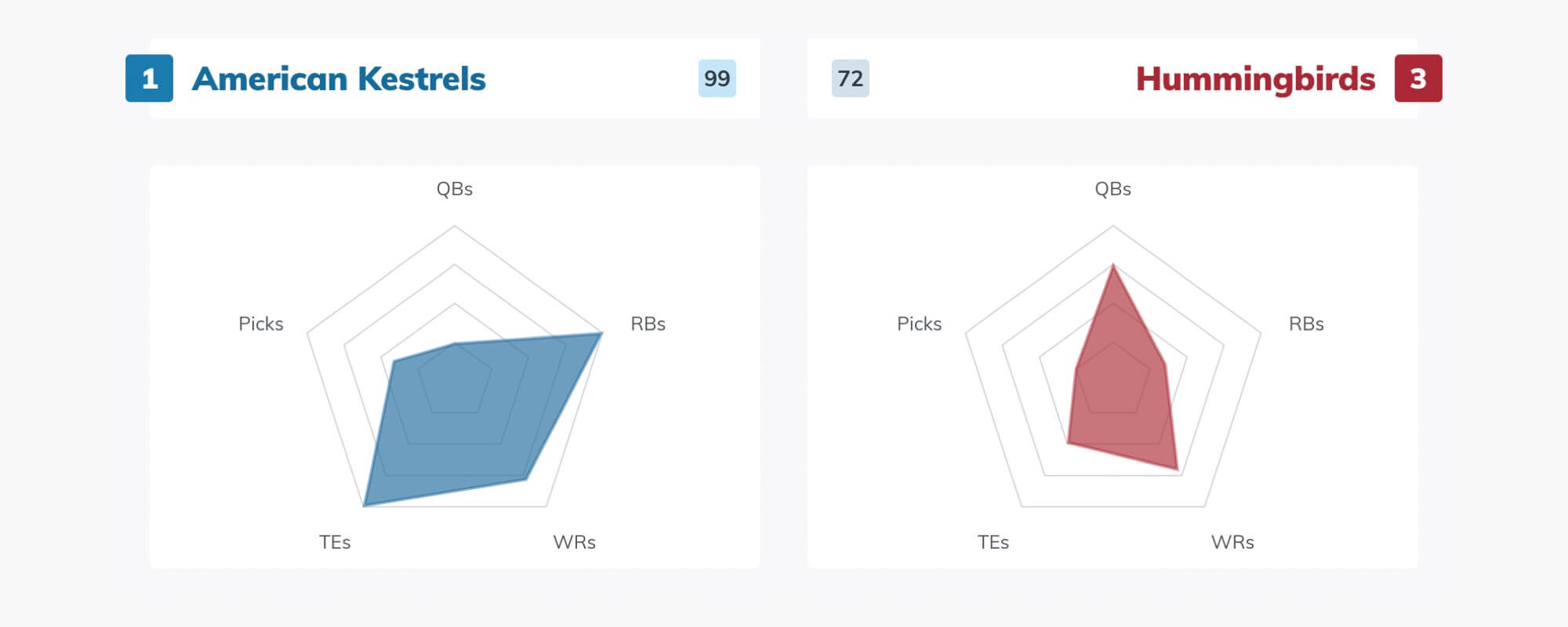 Commissioner Tools
Orphans to recruit? Dispersal to fill? Never get bogged down in a massive spreadsheet ever again.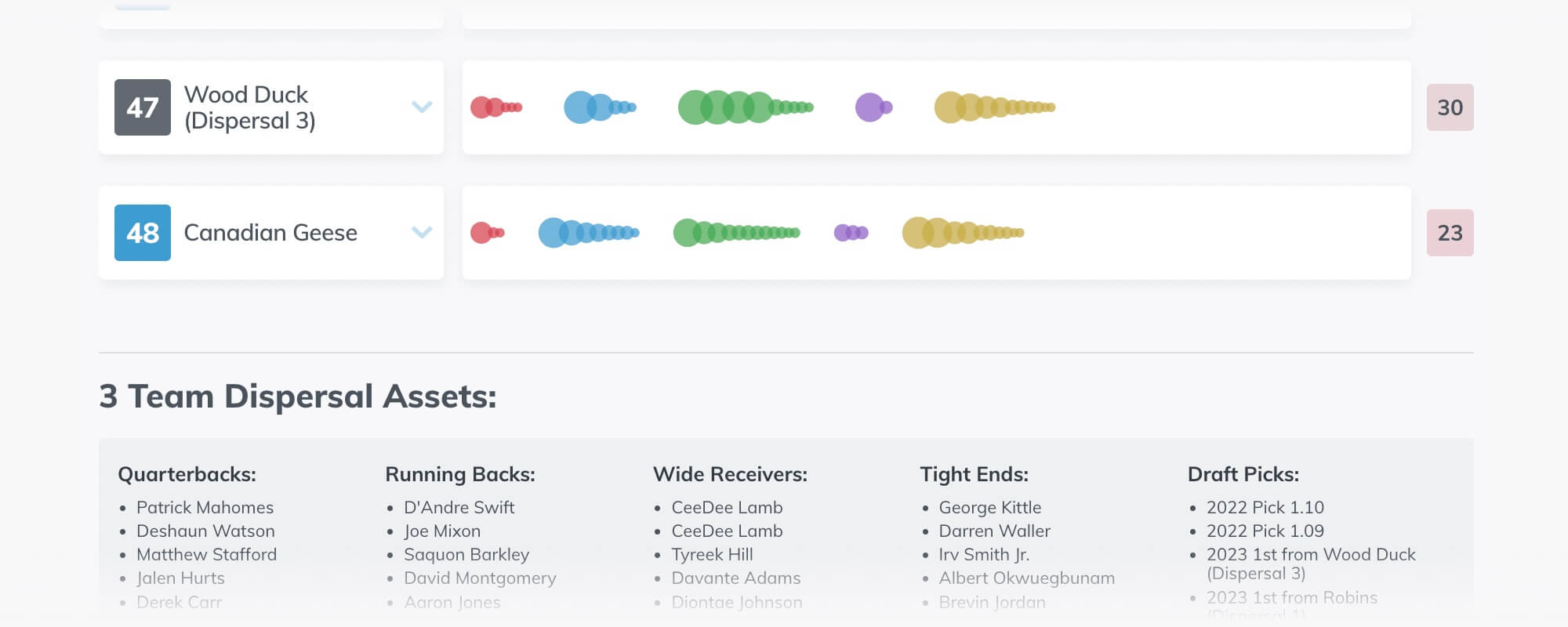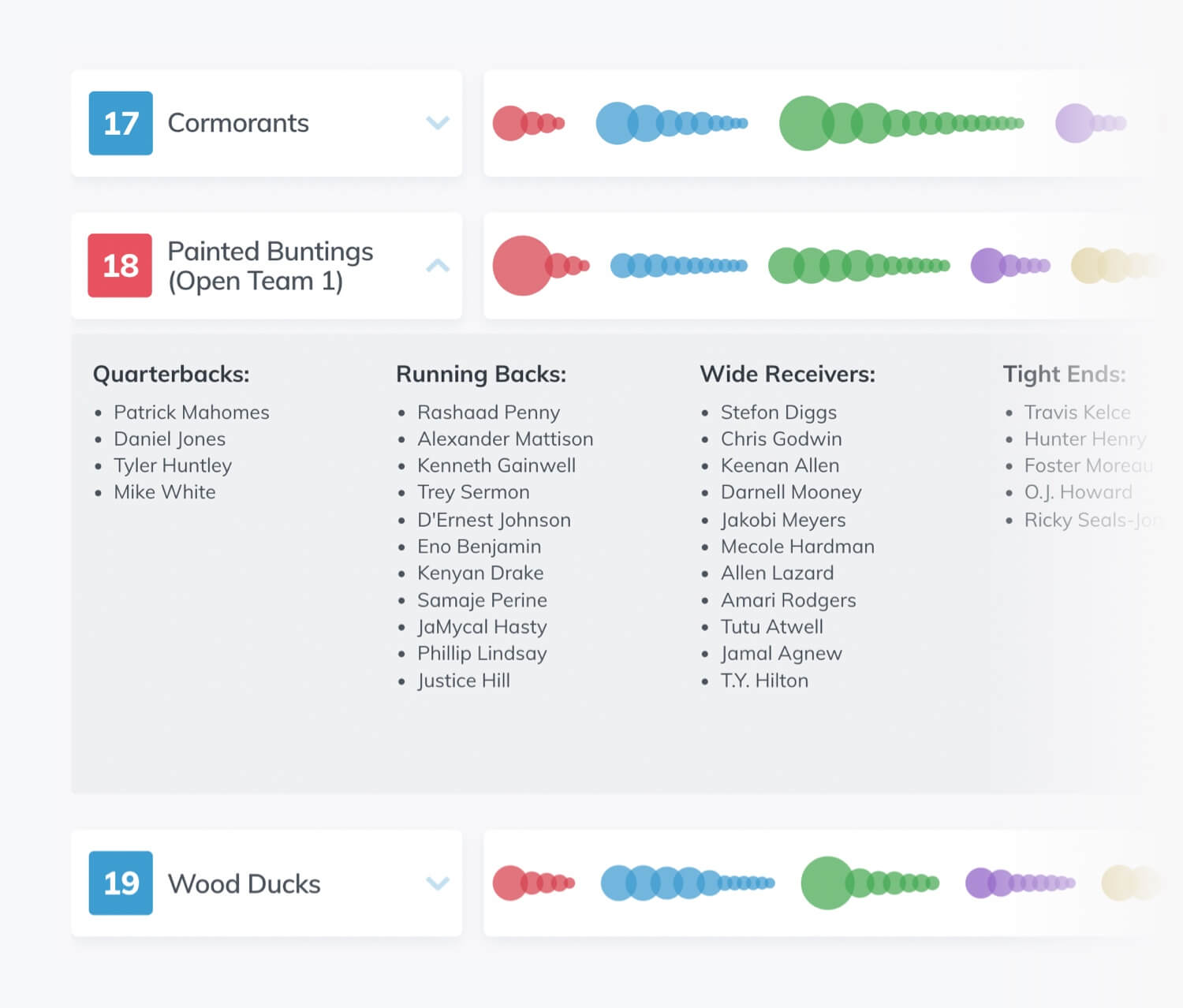 Highlight orphans or dispersal teams in the Power Rankings in minutes. Just add a quick label to the team names that need filling, copy the Power Rankings URL, and get recruiting!
For orphans, add any of 'Open', 'Open Team', 'New Manager', 'New Team', 'New Owner', 'Orphan' in parenthesis or brackets in the team's name, and that team will be highlighted with a red number. Numbering within either an orphan or dispersal label (so '[Open Team 3]' or '(New Manager 5)') will also work.
For a dispersal, any parenthesis or brackets that contain 'Dispersal' will be marked with a gray number in the Power Rankings, and all assets from all dispersal/open teams will be collected in one place below. No more copying and pasting from a bunch of roster pages!
---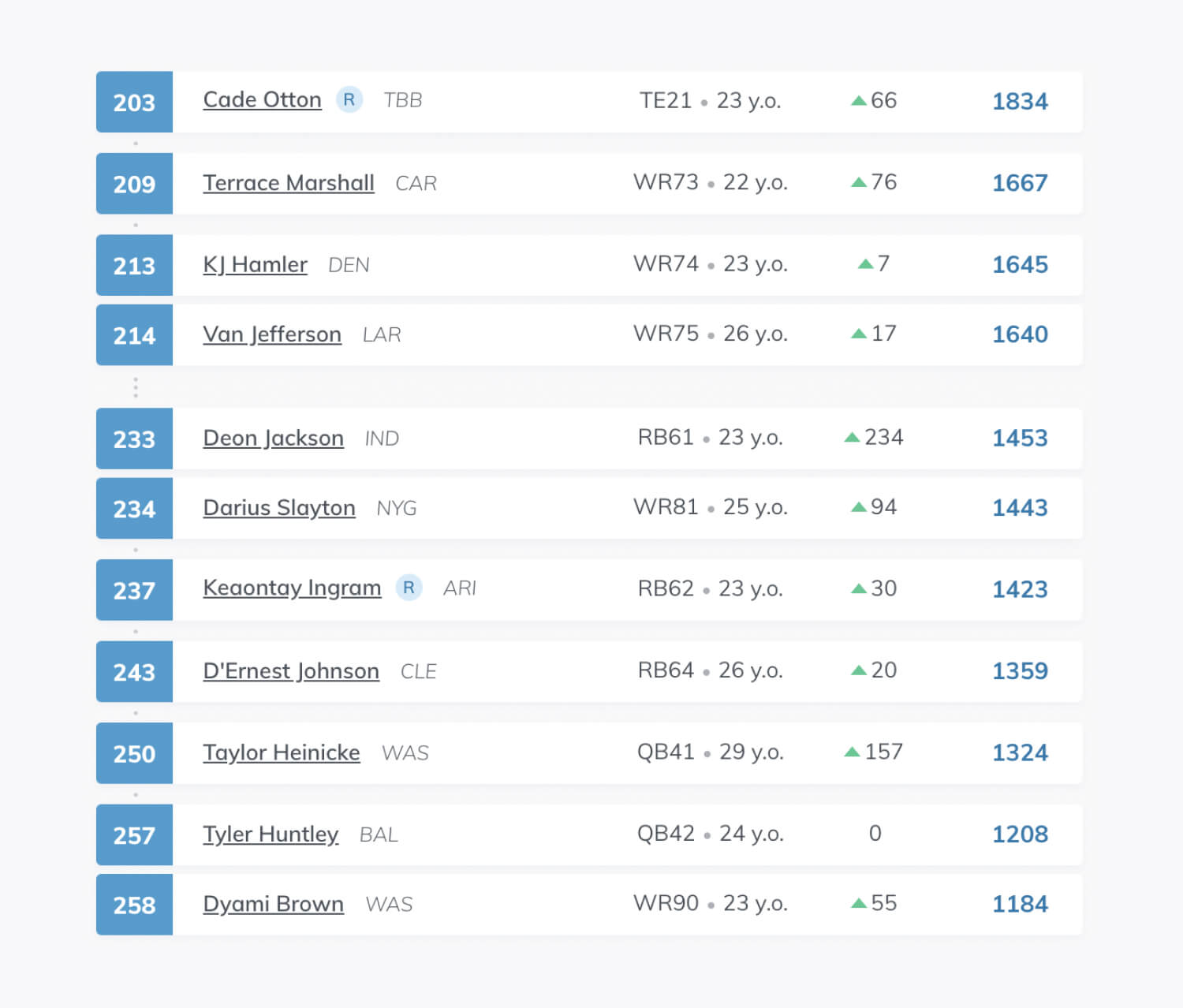 Top Free Agents
Gain an edge with waivers or spend FAAB effectively by seeing the best available players in your league — ordered by dynasty value.
---
Your League Like You've Never Seen It
Building a juggernaut means savvily navigating your individual league and always being two steps ahead of your leaguemates. KeepTradeCut's Dynasty League Power Rankings are your new secret weapon in putting together a true dynasty.
Get Started